Don't forget the physical realm
There are many ways to interpret these reality theories some seemingly more negative and others more positive, it is all perspective though. No matter the theory, we do know that with the physical realm we perceive pain and suffering no matter the reason or final outcome. The physical realm is unforgiving with strict laws of cause and effect. It doesn't help (much) to know reality is an illusion, dream, hologram or any other theory when you are hungry, hurting, tired, and thirsty. A person in pain or hungry child will get little or no comfort from you telling them it is all in their heads. Maslow's hierarchy takes precedence to any philosophical theories or higher thought. This is necessary to keep in mind and keep in balance with this when discussing higher-minded philosophical ideas. Spiritual philosophy with no attention to matter will lead to fantasy, escapism and unpractical ideas; materialism with no attention to spiritual philosophy will lead to mammonist, materialistic nihilism (what most of the world is now). Find balance with thought, word and deed. Having this reasoning makes it critical to try to make whatever the overlying/underlying reality is, a better one for everybody, at least from my perspective.  This is how I live my life, trying to show respect, love, knowledge and empathy to everyone and everything.
Keep in mind many of these theories can be combined or can be overlapping. The true reality could be something our words and minds cannot fully describe or comprehend.
Dream Theory
Are we in a dream, maybe a dream within a dream? Who is the dreamer, who is the dream?
Here is a look into my dream.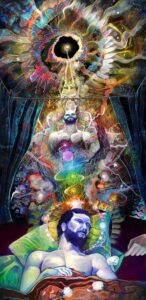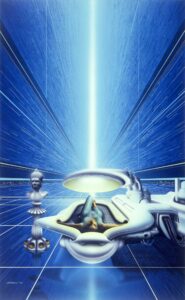 "Have you ever had a dream, Neo, that you were so sure was real? What if you were unable to wake from that dream? How would you know the difference between the dream world and the real world?" ~The Matrix
"Once upon a time, I, Chuang Chou, dreamt I was a butterfly, fluttering hither and thither, to all intents and purposes a butterfly. I was conscious only of my happiness as a butterfly, unaware that I was Chou. Soon I awaked, and there I was, veritably myself again. Now I do not know whether I was then a man dreaming I was a butterfly, or whether I am now a butterfly, dreaming I am a man..."~ Lao Tzu
"All matter is merely energy condensed to a slow vibration. That we are all one consciousness experiencing itself subjectively. There is no such thing as death, life is only a dream and we're the imagination of ourselves" ~Bill Hicks
"Row, row, row your boat. Gently down the stream. Merrily merrily, merrily, merrily, Life is but a dream"
"In order to awaken, first of all one must realize that one is in a state of sleep. And in order to realize that one is indeed in a state of sleep, one must recognize and fully understand the nature of the forces which operate to keep one in the state of sleep, or hypnosis. It is absurd to think that this can be done by seeking information from the very source which induces the hypnosis." ― G. I. Gurdjieff
Could this be a collective dream, or the dream of the all-mind (god)? Are we the dream or the dreamer? Have we been put under a sleeping spell?  When we fall asleep in the physical realm, do we wake in the true reality? Does this reality become a nightmare at times, does it become a great, ecstatic dream at times? Can we control this dream?
A dream is a not an illusion and it feels very real. It feels real until you know you are dreaming. Once you realize this you can shape the dream and make it lucid. In a dream you do not die you wake up (if you allow yourself). Wake up to what though? To your own true consciousness, beyond what is hidden by the constructed paradigms.
"You think this world is any less real than the one you left, do you? Everything that ever happened to you is real, even your dreams. Them, most of all." – The Invisibles.
"This place is a dream. Only a sleeper considers it real. Then comes death comes like dawn, and you wake up laughing at what you thought was your grief" ~Rumi
If this is a dream let us make it a better one, and begin to wake up.
Hologram Theory
Is reality a projected holographic illusion? Are we the hologram or the light source?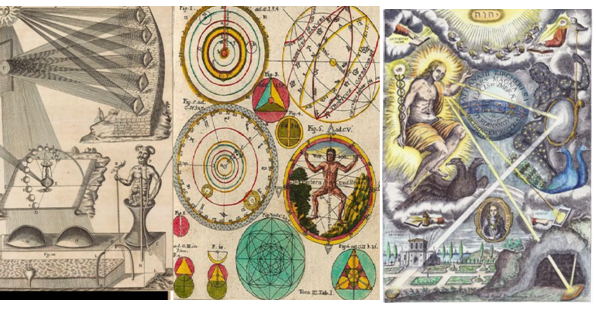 "Reality in The Invisibles is like a hologram. What we perceive as the "real world" is actually the overlap of two different dimensions. One healthy dimension, Universe A, is represented by the Invisibles. The other terminally diseased universe, Universe B, is represented by the Archons of the Outer Church."
"Apollonius of Tyana, writing as Hermes Trismegistos said 'That which is above is that which is below.' By this he meant to tell us that our universe is a hologram, but he lacked the term." ~PKD Exegesis
"Through the darkness of future's past,
The magician longs to see.
One chants out between two worlds...
"Fire... walk with me." Twin Peaks
"Remember, reality is an illusion, the universe is a hologram, buy gold, bye!"―Bill Cipher
 Could we be in a hologram? Caught between two or more streams of light and mirrors making what we think is matter and reality. What if our minds are so powerful they believe the hologram to be solid and react to it as if it were solid?  What would this source of light be? What would the mirrors be? What would be our relation to it be?  Could one refraction of light be "positive and good" shining ideas freedom and love the other evil shining ideas enslavement and hate? What if we were caught in the middle of these two worlds?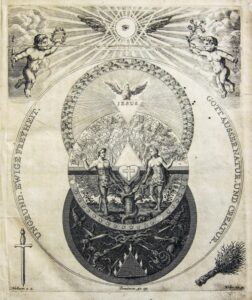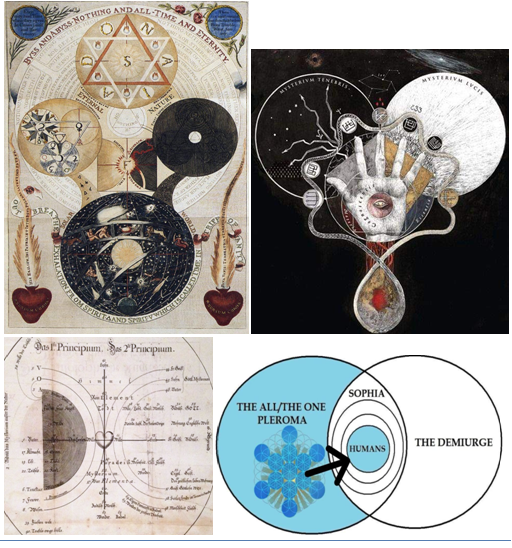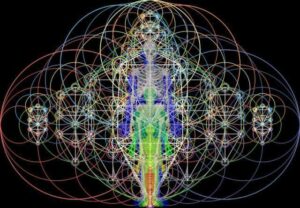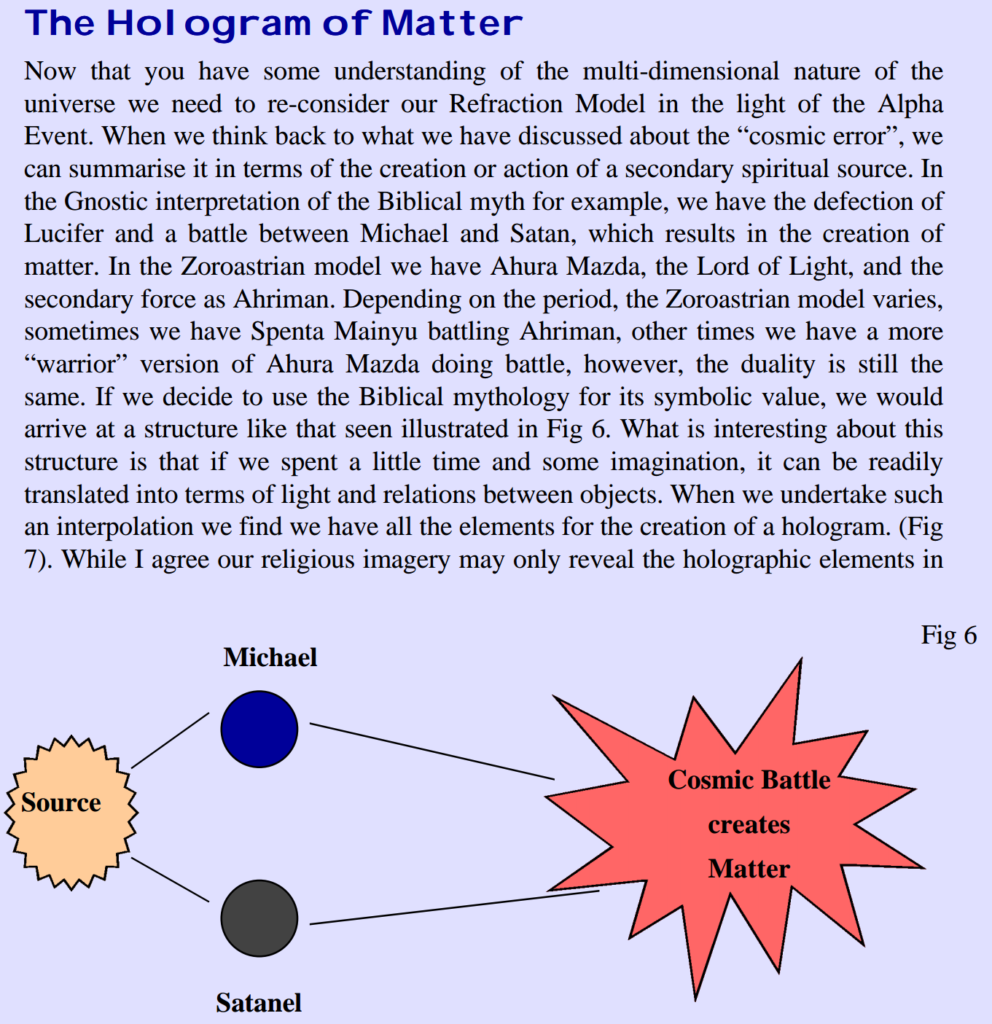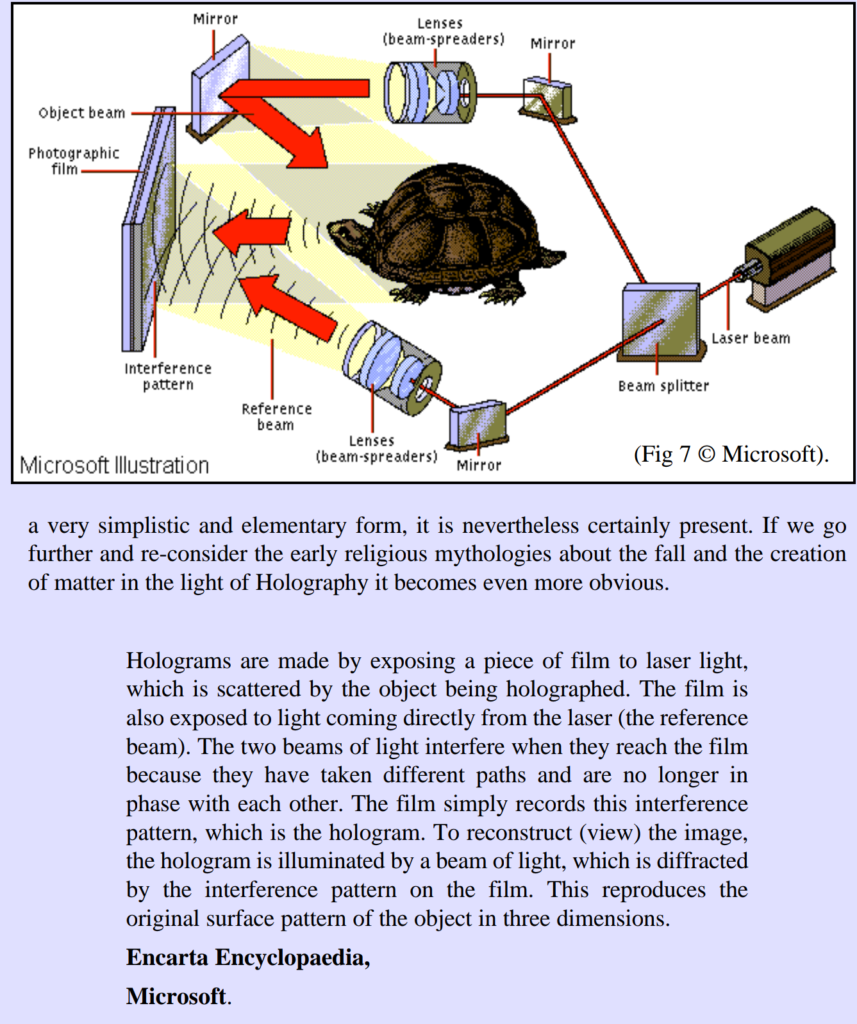 From Gnostic Theurgy
"The three dimensional image of the hologram is created before our eyes in space by two beams of coherent light. The waves overlap standing wave patterns over a certain region of space which subtract and add to the light field. Our consciousness sees the image as real even though there is nothing solid in space. One can put ones hand through the image which looks like a real object. The image is created entirely by interactions of light distributing (the field of the knower) -consciousness." Nuclear Evolution, Christopher Hills. University of the Trees Press, 1968
If this is a hologram let us manifest more of the light and love rather than the darkness and fear.
A Matrix computer simulation/game/amusement park?
Are we in a matrix like computer game? Are we the character or the player? The player or the programmer?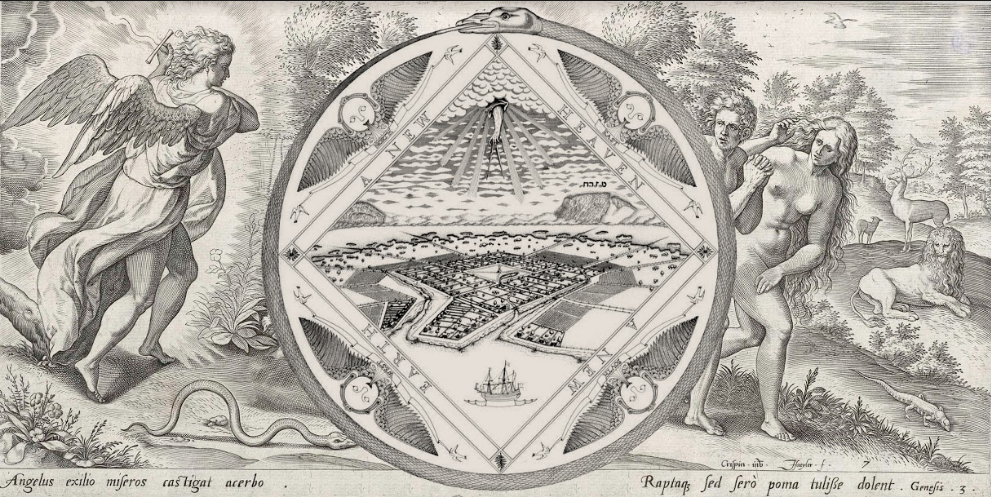 "The world is like a ride in an amusement park, and when you choose to go on it you think it's real because that's how powerful our minds are. The ride goes up and down, around and around, it has thrills and chills, and it's very brightly colored, and it's very loud, and it's fun for a while. Many people have been on the ride a long time, and they begin to wonder, "Hey, is this real, or is this just a ride?" And other people have remembered, and they come back to us and say, "Hey, don't worry; don't be afraid, ever, because this is just a ride." And we … kill those people. "Shut him up! I've got a lot invested in this ride, shut him up! Look at my furrows of worry, look at my big bank account, and my family. This has to be real." It's just a ride. But we always kill the good guys who try and tell us that, you ever notice that? And let the demons run amok … But it doesn't matter, because it's just a ride. And we can change it any time we want. It's only a choice. No effort, no work, no job, no savings of money. Just a simple choice, right now, between fear and love. The eyes of fear want you to put bigger locks on your doors, buy guns, close yourself off. The eyes of love instead see all of us as one. Here's what we can do to change the world, right now, to a better ride. Take all that money we spend on weapons and defenses each year and instead spend it feeding and clothing and educating the poor of the world, which it would pay for many times over, not one human being excluded, and we could explore space, together, both inner and outer, forever, in peace."- Bill Hicks
"We are living in a computer-programmed reality, and the only clue we have to it is when some variable is changed, and some alteration in reality occurs. We have the overwhelming impression that we were reliving the present – déjà vu."- Philip K. Dick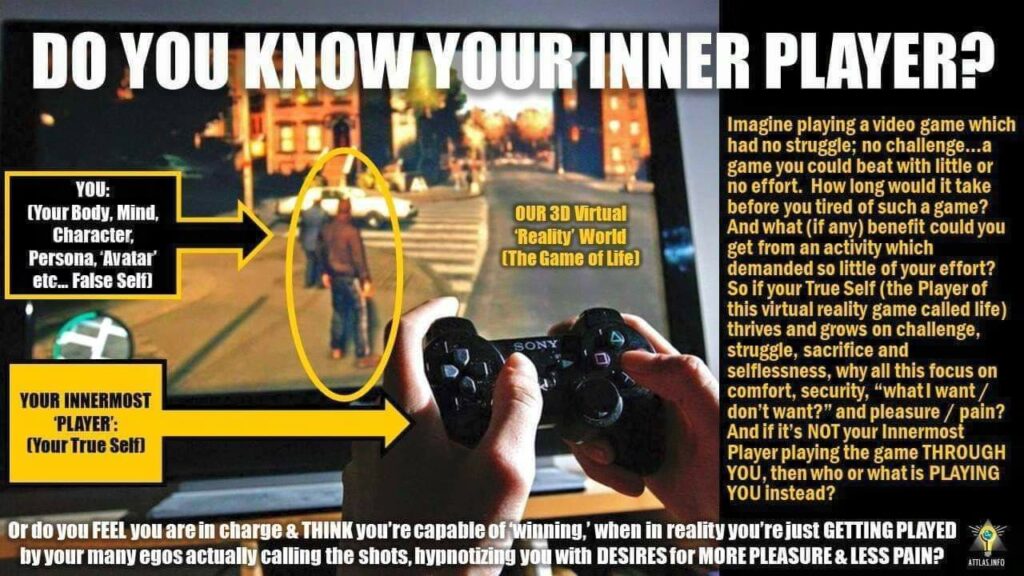 Attlas.info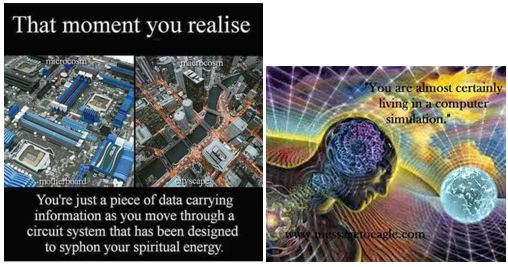 Is our reality some type of simulation or game? Are we similar to the Sims video game, but controlled by some type of other-dimensional being?  Could this reality be some type of open world, free roam, first-person, live action role play? Are we being used as batteries as the Matrix movie presents to power the simulation that we are in? Are we the energy like in the above meme, each with a specific role to make the system run smoothly?
Reality as we know it- physics, chemistry, matter etc. could just be some coding inside a super computer. Our lower levels of consciousness such as ego and persona, may just be a character that was selected, while our higher levels of consciousness is the being playing and controlling this character we think of as ourselves and our personality.
The computer system could have firewalls and anti-virus software to help maintain and secure it while still being susceptible to a virus that negatively affects the systems and energy.  Glitches and anomalies within the computer system could be the basis of paranormal activities and other mysterious happenings. Like all games and computer systems there could be exploits to the system or cheat codes which could be the basis of magick and meditation. If this is a game then there are probably Non-Player Characters or NPCs, people that have no individualized higher consciousness and are controlled by the computer system itself, which has turned into a popular online meme recently. The NPCs can be there to help, sell things, give advice and assist or to be adversaries and make the game more difficult and challenging. Thomas Campbell's MY Big TOE and lectures explains this in further detail.
Like with all games, you play the game for a while and beat it or get bored, then take a break till you find a new game to enjoy and gain experience from. Maybe you want to play the same game again with a different character or different difficulty, or maybe you just go to the next level. Your character and the level/game might change, but the Being playing and in control, your real self, stays the same, just with a more perspective and experience.
"Time is a child — playing like a child — playing a board game — the kingdom of the child. This is Telesphoros, who roams through the dark regions of this cosmos and glows like a star out of the depths. He points the way to the gates of the sun and to the land of dreams."~Jung
If this is a game/matrix/computer let us program it to a more pleasant and better game.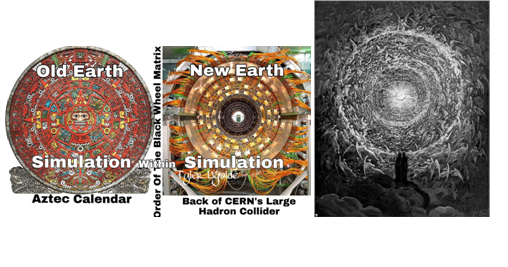 Reality Show/Actor theory
Is this some type of theatrical play? Are we all just actors playing a role? Are you the actor or the director?
"All the world's a stage, and all the men and women merely players: they have their exits and their entrances; and one man in his time plays many parts, his acts being seven ages" –Shakespeare
Reality could be a theatrical play, our bodies a costume, our personality and lower consciousness the character we are playing. The world could be the stage set- the sun, moon, stars it's lighting, full of special effects and props to make it intriguing and dangerous.
Another possibility is that this is a reality show. Of course the best reality show would be one that the people are unaware they are on. Maybe our higher consciousness blocks our own lower consciousness in order to make the show more exciting.  Or maybe the director and producers made us forget ourselves in order to appease and entertain them.
The Truman show does a great job displaying what this theory would look like. Also South Parks "Cancelled" episode explores this idea.  "Earth, and all of Earth's species, such as Asians, bears, ducks, Jews, deer and Hispanics, are taken from their respective home planets for the purposes of the show, and everyone around the world is unknowingly being filmed and watched."
Similar to the game theory, like NPCs there could be background actors or extras that are not really important to the story line but give it a better ambiance.
If reality is a TV show we should begin to collectively write a better script and make this theatre/show less violent and dark.
A Book
Is reality a book?  Is it already written or is it being written as we go? Do we write the book? Are you a character, the reader or the writer?
"Life is like a book that never ends. Chapters close, but not the book itself."Unkown
If your reality was a book then your life would be a story in the book. What kind of story would you have? Would it be a comedy, tragedy, adventure, drama, mystery, thriller, romance, maybe a bit of each? What kind of story would you want? What kind of character would you be?  What if we aren't writing our story? Maybe it is a 'choose your own adventure' book?
Books are information which is what we and everything seems to be, especially what DNA seems to be. Everything is information of some sort.  Books also serve all sorts of purposes from self-help, educational, adventure, religious, etc. If your reality is a book what purpose do you think it serves?
If reality is a book we should write our own stories and try to make the collective story a more positive one.
A Hallucination
Are we in a hallucination? Are we the hallucination or the hallucinogen?
"What we call reality is, in fact, nothing more than a culturally sanctioned and linguistically reinforced hallucination." –Ternece Mckena
"A LOT OF WHAT OUR BRAIN DOES IS SYNTHESIZE A HALLUCINATION, A MODEL OF THE WORLD THAT WE PROCEED TO LIVE IN THIS IS A MODEL REALITY THE REAL REALITY IS COMPLETELY UNKNOWABLE" DENNIS MCKENNA
"Perception and hallucination have a lot in common." Anil Seth
"Everything is perception. A hallucination is a perception of a certain reality. It is a perception of a certain state of mind."— Frederick Lenz
"One of the main terms PKD coined to describe wetiko is the "Black Iron Prison" [henceforth BIP]. PKD writes, "The BIP is a vast complex life form (organism) which protects itself by inducing a negative hallucination of it." By negative hallucination, PKD means that instead of seeing what is not there, we cannot see what is there. In PKD's words, "The criminal virus controls by occluding (putting us in a sort of half sleep)…. The occlusion is self-perpetuating; it makes us unaware of it." Being self-perpetuating, this occlusion in our consciousness will not go away of its own accord; it acts as a feedback loop (in PKD's words, "a positive feedback on itself") that perpetually self-generates until we manage to break its spell. PKD writes, "the very occlusion itself prevents us from assessing, overcoming or ever being aware of the occlusion."-Paul Levy
What if when we take entheogens are we actually experiencing a glimpse of what reality actually is, and what we consider reality in the sober state is the hallucination. If we have been hallucinating since birth how would we know?  Did we willingly take part in this hallucination or did someone slip us a hyper dimensional roofie without our consent to make us experience this?
Hallucinogens when taken properly and with intent can lead to exponential growth of mind and spirit. The inverse to this is they can also lead to bad trips, where instead of growing we regress and our minds come out weaker than before and can carry trauma/fear. Just like any hallucination much comes down to our own preparation (dosage), environment, perception, intent, desire and will.
If this reality is a hallucination then we should learn as much as we can and take the opportunity to grow instead of letting the bad trips break us. It should also give us a reason to try making other's hallucination a profound and pleasant one.
A Prison/Farm/Zoo/Terrarium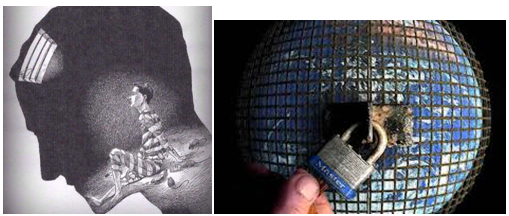 Is reality a prison? Who are the inmates and who is the warden and guards? Or maybe a Farm? Are we the livestock or the farmer?
"The new model for the new concentration camp, where the camp has been built by the inmates themselves, and the inmates are the guards, and they have this pride in this thing that they've built—they've built their own prison—and so they exist in a state of schizophrenia where they are both guards and prisoners. And as a result they no longer have—having been lobotomized—the capacity to leave the prison they've made or even to see it as a prison."~ My Dinner with Andre
"The Matrix is everywhere. It is all around us. Even now, in this very room. You can see it when you look out your window or when you turn on your television. You can feel it when you go to work... when you go to church... when you pay your taxes. It is the world that has been pulled over your eyes to blind you from the truth.
Neo: What truth?
Morpheus: That you are a slave, Neo. Like everyone else you were born into bondage. Into a prison that you cannot taste or see or touch. A prison for your mind."
"Man is in prison, so what can he wish for, what can he desire? If he is a more or less sensible man, he can wish for only one thing—to escape. But even before he can formulate this desire, that he wants to escape, he must become aware that he is in prison. If he does not realize that he is in prison, he cannot wish to escape. Then, when he formulates this wish, he begins to realize the possibilities of escape, and he understands that, by himself, he cannot escape, because it is necessary to dig under walls, and things like that. He realizes that first of all he must have some people who would like to escape with him—a small group of people. So he realizes that a certain number of people can perhaps escape. But all cannot escape. One cannot and all cannot, but a small number of people can. Again, in what conditions? He comes to the conclusion that it is necessary to have help. Without that they cannot escape. They must have maps, files, tools and so on. So they must have help from outside. This is exactly, almost literally, the position of man."
"You are in prison. If you wish to get out of prison, the first thing you must do is realize that you are in prison. If you think you are free, you can't escape."
― G.I. Gurdjieff

"Allegory of the Cave Background-  The cave was where groups of prisoners were held. They could only look ahead of them and were blocked off from the reality of life. On the wall they saw reflections of statues in which they thought was reality. Since they could only look ahead they never saw the fire behind them and the wall behind the fire. Later, a prisoner is set free. He then sees the statues knowing that they are more real then their reflections. He is then let out of the cave and sees true, real things. When the prisoner sees all of the "real" things he reaches understanding."
"A person's beliefs imprison them. And a person can't see their own prison walls. They could escape very easily, but they don't even try, because they don't know they're imprisoned. (An initiate) often needs someone who is already awake to gently shake him, or if he's in a very deep sleep, he may need someone to shake him a little more aggressively." Illuminatus Pythagoras
The Black Iron Prison of Philip K Dick:
"We did not fall because of a moral error; we fell because of an intellectual; that of taking the phenomenal world as real. Therefore we are morally innocent. It is the empire in its various disguised polyforms which tells us we have sinned."
"Philip K. Dick said that the perfect description is that of a time forsaken place, blending past, present, and future, buildings cast in wicked black…The 'Prison is made of iron. Why is it iron, when we're talking about it being in a shadow dimension, with no true substance to it at all? Perhaps that it is specifically black is the clue. Iron was perhaps the most useful metal that human beings have ever found. In itself, there is no evil—but black iron, that which is put to dark purpose, iron would be then the opposite of that utility, being instead being wielded of nefarious mind. It is then become the all purpose material of evil. That is the Black Iron. And prison? Perhaps you have heard, of this life: you can't win, you can't break even, and there is no way out of the game. Even without a strictly physical form, the Black Iron Prison is so named correctly. But surely, there are parts of the world, both human and of nature, that are not elements of Hell, right? How is it that PKD said it is the true structure of the world? And others have said it, too, that we are completely enclosed by it, the whole of the world is imprisoned… It could be that it all is truly is in the eye of the beholder….The Black Iron Prison, ultimately, is most rationally perceived as a psychological construct, which limits our actions and our perspective(s) on the world. (Thus its ultimate reality.)"- blackironprison.com
If we are in prison, what did we do to be sentenced here? Did we do anything at all or have we been kidnapped?
The prison theory offers a few interpretations. One interpretation is that our bodies and lower mind are prisons for our consciousness and we need to defeat our own ego, attachments and beliefs in order to escape, a completely internal battle. Another interpretation could be that we are enslaved mind, body and soul by a demented, insane god and its minions in this prison realm and need to defeat external forces in order to escape. Lastly, it could be a combination of the two where we must defeat both internal and external forces to find real freedom.  With the latter theory, if this is a prison who is the Warden and who are the guards? Why are we locked up? Some Gnostics say the Warden is the Demiurge and the guards are the Archons- that we are pure spiritual consciousness/light imprisoned in a material body and world. They say there are ways to escape by meditative practice, mindfulness, lifestyle and other practices that allow you to control your thoughts, words and deeds.  With the, internal battle theory, this can be observed that people are certainly held prisoner by their own beliefs and attachments. I feel this doesn't need to expanded upon much and there are many degrees and variables to how imprisoned you become.  The most noticeable and highest degree of self imprisonment is from people with addictions or who become zealots in a religion/cult.
Another more material interpretation is one of an ancient alien theory. If you have heard of the Annunaki / Ancient Astronauts mythos it tells stories how we were created to be slave workers, possibly pets for a terrarium or zoo. Though there are a few different interpretations, basically we are genetically engineered hybrids being a combination of the mammals that were on earth and the Annunaki  genes. There is plenty written on this by Zecharia Sitchin, Erik Von Daniken and others.
Farm Theory
"The world is a vampire, sent to drain, Secret destroyers, hold you up to the flames. And what do I get, for my pain? Betrayed desires, and a piece of the game. Despite all my rage I am still just a rat in cage." Bullet With Butterfly Wings Smashing Pumpkins
Just as dark or maybe even more so, is the theory that we are on a farm and are just livestock, raised for the sustenance of other beings. This sustenance could be interpreted energetically via our thoughts, emotions, feelings, astral or, ethereal part of ourselves. The eaters are energy and spiritual parasites/vampires that feed and gain sustenance off the negative/lower mind emotional, mental and physical energy we give off in the form of fear, anger, violence, stress etc. Reality as we know it is engineered to create these emotions in us as we struggle to make ends meet. This energy has been termed loosh, or garmonbozia and should be further studied. (this will be discussed further in Masters of Manipulation: The Cult of Inversion chapter.)
This could be looked at in a more material sense, that our bodies are literally food for these rulers that have physical forms here. We are their food. Stories of the Nephilim/Giants tell of an ancient race that fed on humans, as well as more modern reptilian shape-shifter theories. Movies like "The midnight meat train" "Dagon" "From Dusk till Dawn" and plenty of other vampire, dracula/human eating monster themes explore this concept.
It could also be the reason pigs seem to be a hybrid of humans and wild boars, a way to help sustain them when human meat is not available. This may be the reason why human and pig skin and other body parts are compatible for transplant and why pigs are considered the one of most intelligent animals. When people abuse their power (Police commonly) do they devolve into pigs after death, eluded in the Greek myths of Circe?
"On Earth, man is in bondage, bound by space and time to the earth plane. Encircling each planet, a wave of vibration, binds him to his plane of unfoldment. Yet within man is the Key to releasement, within man may freedom be found. When ye have released the self from the body,"~Thoth
If this is a prison/farm we should try to work together to escape and overthrow our imprisoners.
A War
Are we caught is a war between forces of "good and evil"? Who is good who is evil?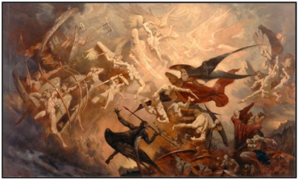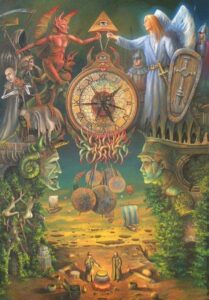 "In the beginning…you know how it started? Well, 9000 years ago, the entire universe was created by OHRMAZD, "The wise lord." 3000 years later, "The destructive spirit," also known as AHRIMAN, entered the creation to inflict suffering and death on its inhabitants. But when Ahriman and his dark forces tried to leave the universe after doing their dirty work, they realized they'd been tricked; the whole creation was nothing but a cage, designed by OHRMAZD to trap the forces of evil where he could destroy them. That's when the battle started." –The Invisibles
Similar to the hologram theory with two realities, one of love and kindness and another of fear and enslavement overlapping; this supposes that we and our reality are caught in between this war. A war in heaven that manifests in/through us and our world, where we are both fighting and being fought over. If we are not aware there is war going on, then we will not be aware of what side to choose, nor will we be prepared to defend ourselves.
Abrahamic religions, when taken literally, speak of a continuing war between: God vs. Satan, Angels vs. Demons. Other myths include: Enki vs. Enil, Loki vs. Thor, certain Gnostics might say it is a war between or Archons vs. Aeons, Michael vs. Satanel or The Pleroma vs. the Demiurge. No matter the interpretation, there is no doubt that we live in a realm of duality where it does seem there are tremendous forces of both good and evil that struggle within and without us. Could this be a rising battle ground culminating to when the final battle of good vs. evil plays out in what people call Armageddon.
If a war were being fought over us by one side of unconditional love and its inverted shadow of unconditional evil, fear and hatred; then obviously the loving side would be losing, at least seemingly in the perceived material reality, to the side of fear/hatred. Simply because the evil would have no constraints to meeting whatever end satisfied it. No worry of any others and the pain and suffering created would matter to it; it would commit and have any/every violent atrocity, abomination and filth at its disposal.  The loving side would be constrained by its own nature, while the side of filth and abominations would encroach on everything by its own nature.
If war is hell, are we already in hell?
"Imagination is the only weapon in the war against reality."~L Carroll
If reality is a war, let us be on the side that fights for freedom instead of enslavement.
An Experiment
Is this just a giant experiment? Are we the experiment or the scientist?
Could reality just be an experiment being undertaken by hyper-dimensional beings? Are they trying to find out what happens when spirit and consciousness mixes with matter. Is the idea of matter and physicality itself an experiment? What is your hypothesis?
Could the experiment be hands off, as in they set up the conditions and see how everything plays out…?
" 'I guess God has a plan for all of us…' God's a kid with an ant farm lady. He's not planning anything."-Constantine
If reality as we know it is an experiment let us use the scientific method to explore it: Make an observation. Ask a question. Form a hypothesis, or testable explanation. Make a prediction based on the hypothesis. Test the prediction. Iterate: use the results to make new hypotheses or predictions.
Observe everything, your own thoughts, reactions, emotions etc, observation will be elaborated further in the Observe chapter. Question everything. Question yourself. Question anyone or group that claims to have authority or truth. Question what questions are. Question what answers are.  Make a hypothesis, which is what this entire writing is, my hypothesis based on my perspective. From this you can make your own predictions and test whatever it is you are looking to discover.
If reality is an experiment let us learn as much as we can from it so we can grow wiser.
A School
Is this reality a school? Are we the student or the teacher? Who is the principal and administration?
"The difference between school and life? In school, you're taught a lesson and then given a test. In life, you're given a test that teaches you a lesson."-T. Bodett
Is this reality a school where we come to learn about dualistic material existence and experience? It is not a theory that we do learn a lot through the course of our lives. Whether is learning about academics, ourselves, others, social functions, nature, philosophy, stories etc. If it is a school then in order to learn about ourselves we must have something to compare it to, the other. To know what something is we must also know what it is not. Same goes with ourselves, to know yourself you must know what you are not. This will be further elaborated in the Know Thyself Chapter.  The question is do you continue to learn something new every day? Do you look for opportunities to learn? Do we look at every experience as a learning opportunity? Do you have a will to learn? Or do you feel you have learned everything you need to?
What do we need to do to pass this school; I do not know and will let you decide that, here is someone's interpretation about reality/life in it being a school:
"To Graduate from the "School of Life" you need to have met the following criteria: Found your life purpose, know how the egoic mind operates, detached yourself from the egoic mind, lived in essence, been in essence in relationships, overcame duality, trusted life, became awake, reprogrammed beliefs, handled anger, forgiven everyone, loved yourself, dealt with fears, overcome anger you had with God/you, cleared your emotional complexes & negativity, let go of the past, dealt with difficult relationships and mastered loving all creations of the universe."
― M. G. Roussou
If reality is a school, let us help others pass the test and be nice to our classmates.
A way to evolve?
Could reality be a way to evolve mentally, spiritually, consciously, and as our "scientists" propose has happened physically? Are we evolving or devolving?
If you observe the stages of a human fetus growing, we seem to mimic the stages of what is thought to be physical evolution. Starting as a tadpole, then to a reptile, to a mammal with a tail and finally human.
Similar to the school theory, it seems like any and all situations in our life allow for a opportunity to evolve and get stronger or devolve and grow weaker. Much is up to our perspective and how we handle each opportunity. If we are completely unaware of the potential then we will not take advantage of the experience and the experience will take advantage of us. It does seem in many aspects we have devolved in many ways besides informational technology.
"Evolution is the fundamental process at work within this greater "all", along with its opposite, entropy. Evolution utilizes energy to increase complexity and information over time, whereas entropy dissolves structural patterns, flattening everything out into evenness.
Evolution gives birth to difference, entropy soothes into sameness. Evolution is life, entropy is decay. They are two sides of the same coin and without them nothing would ever happen. Similarly, one cannot exist without the other." - upliftconnect.com
If reality is an evolution let us help others find their way so we do not devolve.
A Fake World/ Machine World
Are we living in a fake reality? A cheap, inorganic, machine-like replica of the true reality? If this reality is fake then what is real? Are we real? What part of us is real what part is machine like and fake?
"You," he said, "are a terribly real thing in a terribly false world, and that, I believe, is why you are in so much pain." ― Emilie Autumn
"This is the wrong world"-Westworld
"We created our own fake world in order to satisfy our imagination through illusion." Unknown
The more you study you the more you will find that most of our news/media is fake, our history is fake, literal interpretations of religion are fake, our food is fake, politicians are fake, much of our science and medicine is fake, many people are fake, and much, much more that can be observed as fake. How much of this world is fake? If these are all fake, at least partially, then what is real?
"Is any of it real? I mean, look at this. Look at it! A world built on fantasy! Synthetic emotions in the form of pills, psychological warfare in the form of advertising, mind-altering chemicals in the form of food, brainwashing seminars in the form of media, controlled isolated bubbles in the form of social networks. Real? You want to talk about reality? We haven't lived in anything remotely close to it since the turn of the century. We turned it off, took out the batteries, snacked on a bag of GMOs while we tossed the remnants in the ever-expanding dumpster of the human condition. We live in branded houses trademarked by corporations built on bipolar numbers jumping up and down on digital displays, hypnotizing us into the biggest slumber mankind has ever seen. You have to dig pretty deep, kiddo, before you can find anything real. We live in a kingdom of bull****, a kingdom you've lived in for far too long. So don't tell me about not being real. I'm no less real than the f*****g beef patty in your Big Mac." Mr. Robot
Select Gnostic sect interpretations say that this world is a counterfeit, debased replica, created by a demented, blind, parasite Demiurge sometimes called Yaldabaoth with help from Archons. This thing used the true reality of loving source/Pleroma as a blueprint and inverted and debased it in order to have all the livings feed off/exploit other living things.
Machine World
"The Empire is a machine. It eats everything around it and turns it into a lifeless extension of itself. This can be very clearly seen in the arts. Every artistic movement that has arisen has been assimilated into the Machine and turned into a mass-produced mockery of itself. The same can be said for social movements. The Beats, the Hippies, the Punks, the Occupy Movement, the Tea Party, etc. The Machine swallowed them all. Infiltrated them, labeled them and neutered their influence. Thus, in order to defeat the Empire we must leave it behind." - Universal shift
Though machines are certainly not fake they are also not organic. This makes them neither bad nor good, which is determined by the machines purpose and how it is used. We can see how humans are very machine like in many ways. Human bodies are bio-electric machines, programmed with instincts that superseded our conscious thoughts. We have autonomous systems of the body that work automatically, much like a machine. If you have ever seen the Westworld TV series, the premise being: an open-world, theme park where robots, that are by both physical appearance and interaction with, impossible to differentiate from the real humans. This could be related to the Gnostic term, Hylics or Somatics who, "were human in form, but their entire focus was on the material world, such as eating, sleeping, mating or creature comforts." To me it seems we all start as robots (on a varying scale some much more than others) and through our choices can either; learn how to de-program ourselves and take control of our own systems, or become more programmed/robotic via propaganda, social engineering, pharmaceuticals, neurotoxin chemicals in food/products/environment, advertisement , technology ect.
"Man such as we know him, the "man-machine," the man who cannot "do," and with whom and through whom everything "happens…"
"Without self knowledge, without understanding the working and functions of his machine, man cannot be free, he cannot govern himself and he will always remain a slave."
― G.I. Gurdjieff
If we are robots in a machine world let us de-program ourselves and deconstruct the machine world into a more pleasant and natural state.
An experience
Are we just here to get experience? Experience for what? To compare and contrast? Existence/non-existence, self/other-self, duality/wholeness? Are we the experience or the one experiencing?
This is no theory; we certainly are having experience after experience ad infinitum. The real question is what we use these experiences for and how we perceive these experiences. Do we look at them as a way to grow and become stronger, better, wiser, and smarter.  Or do we not pay attention or even observe our experiences? We may not be able to control the experiences but we can control our perception and reaction to them.
If this is just an experience I'm sure everyone would like a pleasant one, so let us work to make the experience better.
Multiple Timelines/worlds
"People think there's one reality but there's loads of them, all snaking off, like roots. And what we do on one path affects what happens on the other paths. Time is a construct. People think you can't go back and change things, but you can, that's what flashbacks are, they're invitations to go back and make different choices. When you make a decision, you think it's you doing it, but it's not. It's the spirit out there that's connected to our world that decides what we do and we just have to go along for the ride. Mirrors let you move through time. The government monitors people, they pay people to pretend to be your relatives. And they put drugs in your food. And they film you." -Bandersnatch
"We can't define consciousness because consciousness does not exist. Humans fancy that there's something special about the way we perceive the world, and yet we live in loops as tight and as closed as the hosts do, seldom questioning our choices, content, for the most part, to be told what to do next." — Westworld
Other dimensions, timelines, time-loops, realms, densities, realities etc are, as of this paper, not my main concern. There could is and could be plenty more written about all of the theories. They exist and are overlapping and connected much more than we can regularly sense, from my perspective at least. There are many accounts and methods to visit these places (astral-projection). Visiting may be nice; I however think it would be much better if instead of just traveling to these places we use our energy to bring those realities here to share with everyone. Make them overlying instead of underlying, that should be the goal of the adepts.
Some multiple world/realm/plane theories to explore are the Nordic Nine Realms, Ten realms of Buddhism, or the Buddhist Thirty-one Planes of Existence,*Dante's nine circles of hell, Chinese Diyu/ 18 levels of Hell, 28 levels of Naraka* (maybe don't bring these ones back), Theosophy/Rosicrucian's Seven Planes, The four worlds of Kabbalah, String theory, Octave theory, Time loops, Parallel universe, multi-verse, alternate reality, many worlds, many minds interpretation, multiple histories,  EPR Paradox,  Mandela effect, CERN, quantum computers, and others.
"In our subjective universe we experience three dimensions of space and one of time. However, I believe time, like space, also has more than one dimension. Think of time/space as a multi-dimensional self-perfecting system in which EVERYTHING that has ever, or will ever occur, occurs simultaneously. I believe time-space is a kind of object, a geometrical super-solid. I believe it may even be a type of hologram in which energy and matter themselves are byproducts of the overlapping of two higher systems…"~The Invisibles
An illusion/Maya
Is reality as we know it an illusion? What has created this illusion? Are we the illusion or the illusionist?
"All illusions are created by us, based on an allusion and a presumption."
"Maya is an illusion that projects as reality in mind. When mind is in consciousness state, Maya vanishes."
"They say; Maya (illusion) blinded us.. So we can't see the Truth. But, the fact is;  we are running after Maya(Illusion) and letting ourselves blinded by it"
"The most powerful and sophisticated hypnotic methods are being used right now to create the illusion we mistake for reality.  The point is, of course, that those same effective weapons are at our disposal. And there are well-established techniques for fighting illusion. We have to steal back the hallucination…"~The Invisibles
If reality is an illusion there are a few ways to interpret this. First are both time and space an illusion? Is just matter an illusion? Is time an illusion? Are our senses illusionary? Is separation an illusion? Is fear and illusion? The list can go on and on about what is illusionary, you must decide for yourself what is and is not an illusion.
A couple of interpretations:
"Time was a thought form illusion reinforced by ley lines feeding back into the UK to a time pacing device which is in turn coupled back into Greenwich Mean Time and various clock and computer syncing systems around the globe.  All illusions are created by us, based on an allusion and a presumption.  Clocks are allusion in this equation, the presumption is that time is real..."
"Perception of Reality is an Illusion, Action on that Perception is a Reality." Yogendra Sharma
"The best place to hide things is in plain sight, things that are hidden out in the open are the hardest to see… We choose what we want to see."
"Edges of something so big and so obvious it's invisible in its entirety."
A Reflection
Is the outer world a reflection of our inner world?  Is this reality and nature just a reflection of us internally? Are we in a reflection/fractal?  Are we the reflection or the source of light?
"So God created man in his own image, in the image of God created he him; male and female created he them." Bible
Are we a reflective image of god?
"Reality resembles a mirror. Every deed we perform, each emotion we display and every word we speak is reflected back to our lives in equal measure."- The Zohar: The Book of Splendor
"Life is a mirror and will reflect back to the thinker what he thinks into it." - Ernest Holmes
"Everyone and everything that shows up in our life is a reflection of something that is happening inside of us."
If life is a mirror; its reflection shines your image back to you. You reap what you sow, so choose wisely.
"The Halls of Amenti, the ultimate hall of mirrors, is the realm of the great illusion that is only passable by knowledge, wisdom, and complete lack of Karma. After passing the Halls of Amenti merger with the Omega Point follows."
Are we just distorted reflections of a higher source? Our spirit in a hall of mirrors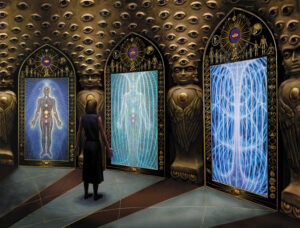 Instead of being one mirror are we in a hall of mirrors. We cast our reflection onto others and reality, where all the reflections mix and converge. Could everything just be different degrees/angles of reflection of the same thing?
Archetypal reflection is another way to interpret the reflection theory. We are all reflections of archetypes playing themselves out in what we think of as reality.  This is further elaborated on in the Thought-form section of the Simplicity of Magick chapter.
If reality is a reflection let us reflect love and truth to it.
A Fractal
"A fractal is a never-ending pattern. Fractals are infinitely complex patterns that are self-similar across different scales. They are created by repeating a simple process over and over in an ongoing feedback loop. Driven by recursion, fractals are images of dynamic systems – the pictures of Chaos. Geometrically, they exist in between our familiar dimensions. Fractal patterns are extremely familiar, since nature is full of fractals. For instance: trees, rivers, coastlines, mountains, clouds, seashells, hurricanes, etc. Abstract fractals – such as the Mandelbrot Set – can be generated by a computer calculating a simple equation over and over. "-fractalfoundation.org
"We are all a part of one single unfurling Fractal reality"
Is reality a fractal? Is everything part of the same pattern? Is our consciousness/mind patterned after a fractal?  Are you the pattern or the equation?

There is no doubt nature uses fractal patterns in many ways. If patterns require intelligence, do fractals prove nature is intelligent? Or is it the best way to conserve energy? Then again wouldn't intelligence be required to know how to conserve energy?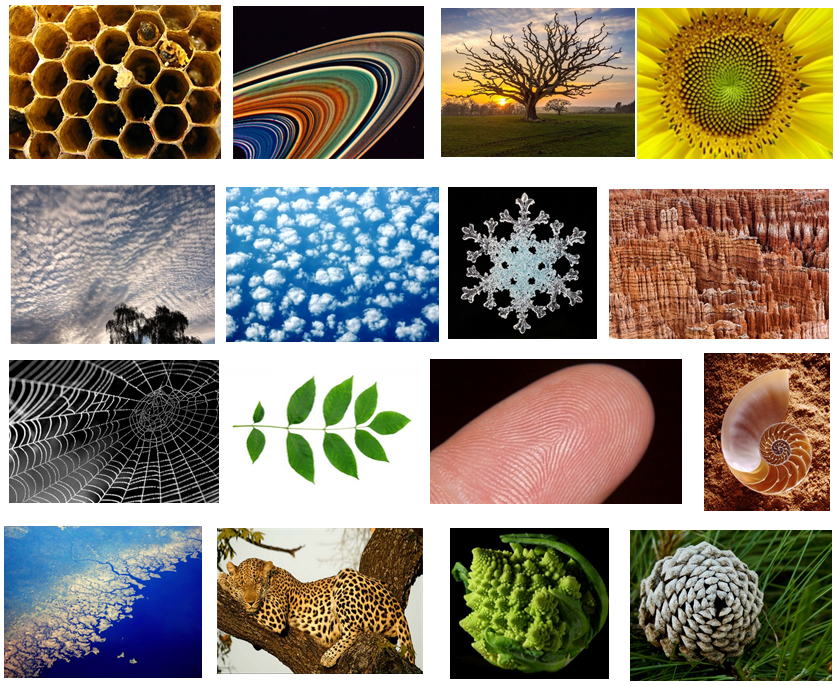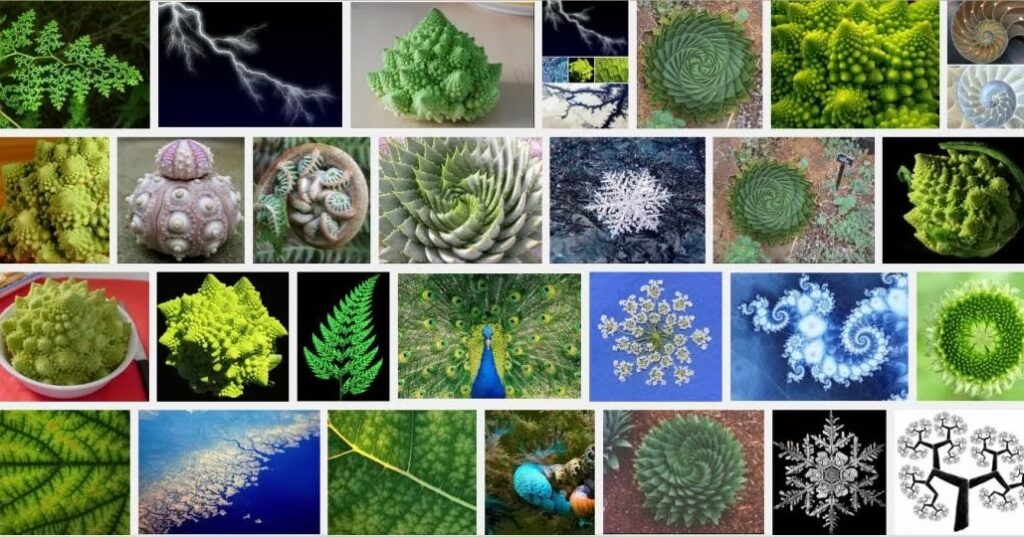 "What you are basically, deep, deep down, far, far in, is simply the fabric and structure of existence itself." – Alan Watts
The Fractal Nature of Reality By Joanna Hunter
"We are all a part of one single unfurling Fractal reality. Life is about floating on the seas of turbulence, drifting on the eddies and currents, flowing, and along the way, learning: whatever that may look like for each of us currently experiencing a mortal life. Each of us (the animate and inanimate, the sentient and the purely material) is part of one inconceivably large, unfurling fractal entity that constitutes everything, and when taken as a whole is the equivalent of what some may call "God".
This entity does not exist within some surrounding vacuum but rather twists and folds back on itself so that it is boundless. The concept of "nothing" is therefore a logical fallacy, an impossibility. We, as parts of this great unfurling fractal cosmic entity, are eternal, though the notion and form of "I" is temporary and in fact the "all" we are participating in exists outside of time. We are part of this great unfurling fractal cosmic entity."
A System Governed by Flow Dynamics
"The whole system of our universe is essentially governed by flow dynamics or the physics of turbulence. Turbulent systems are characterized by the eddies, currents and vortices of "flow". Vortices are self-sustaining energy structures that occur everywhere naturally. They exist at the core of the Möbius torus shape.
If you think about almost any life form, you can see it is a variant of the Möbius torus and fractal dynamics. Equally, all life forms are holarchies of many lower level Möbius tori. E.g. apple seed, apple tree, apple. All are expressions of Möbius tori.
Atom, blood cell, human body, brain, womb, heart, lungs, eye: derivations of Möbius tori and fractal mathematics. Temporary, self-sustaining physical manifestations of vortices in the flow dynamics of the enormous unfurling cosmic fractal everything."
If reality is a fractal let us solve the equation and make a beautiful pattern.
A Prism/Refraction
Is reality a Prism? Are we the light source, prism, or spectrum?

If reality is a prism, what is the source of light, what is the prism, and what is the spectrum?
"The Refraction (Prism) Model is based on the simple observation of what occurs when light is refracted through a prism. If a light is shone through a prism the result is a spectrum of colour. The ancient Gnostics used the rainbow as a symbol for the multi-faceted nature of the universe, and when we consider the refraction model we can see why. In simple terms, the earthly image of the refraction of light glyphs or symbolizes something more refined. On a spiritual level, we can contemplate the Primal Light shining through the prism or matrix of manifestation to create the various dimensions of the scheme of things which now exist. In theological terms the "First Cause" energizes the Logos or the Word (the Matrix) and the multi-faceted universe results…This can be applied to many different levels of spiritual reality. From a universal perspective it can be seen as a way to understand how the seven planes of existence are formed and how the One becomes the many. When considering humanity our model is even more expressive, energy is received into the mind/brain complex (the Matrix) and it is distributed through the sevenfold systems in the organism. These systems vary depending on the form of energy received, we have the seven states of consciousness, the seven Chakras or, on a more physical level, the seven phases of the endocrine system and related physiological structures…When we begin to contemplate this model we can start to see how eloquent it really is…The quantity and/or quality of the Light Source, and The quality of the Matrix…Accordingly, since we know that in the lower worlds the spiritual light we receive is actually a mixture of positive and negative forces, then we can understand how our experience of reality is influenced and conditioned through the energy we receive. If we go further and contemplate how the brain/mind complex is programmed with painful memories and neuroses, we can appreciate how energy distributed from the spiritual worlds can be distorted by flaws in the Matrix. We can also see how the resulting spectrum (our emotional/physical reality) is conditioned and influenced by variations in our ourselves (the Matrix) and the energy we receive."- Gnostic Theurgy
If reality is a prism/refraction then we should "assure that only the highest quality Light is received and refine and purify the Matrix."
 A Maze/Puzzle/Labyrinth
Is this reality a maze? Is our own mind the labyrinth? Are we the maze runners or the maze designers?
"There's messages in every game. Like Pac-man. D'you know what PAC stands for? P A C. Program and control. He's program and control man. The whole thing's a metaphor. He thinks he's got free will, but really, he's trapped in a maze, in a system. All he can do is consume, he's pursued by demons that are probably just in his own head. And even if he does manage to escape by slipping out one side of the maze, what happens? He comes right back in the other side. People think it's a happy game, it's not a happy game, it's a fucking nightmare world and the worst thing is, it's real and we live in it. It's all code, if you listen closely you can hear the numbers. There's a cosmic flowchart that dictates where you can and where you can't go. I've given you the knowledge. I've set you free. Do you understand?" - Bandersnatch
"Consciousness isn't a journey upward, but a journey inward. Not a pyramid, but a maze. Every choice could bring you closer to the center or send you spiraling to the edges, to madness."- Westworld
"A labyrinth is an ancient symbol that relates to wholeness. It combines the imagery of the circle and the spiral into a meandering but purposeful path. The Labyrinth represents a journey to our own center and back again out into the world."
So do we lose our true-self in a maze/labyrinth, of our own creating, in order to journey through it just to find our true-self again? An eternal game of hide and go seek? Have we layered our own minds and consciousness in way that it is a labyrinth for ourselves. A game we made where the end of the maze is the beginning, the exit is the entrance, a paradox to end/begin all paradoxes. Do we discover our true selves at the end of this maze?
"This is an irreal world. You realize that, I'm sure. VALIS made you realize that. We are in a living maze and not in a world at all… We are in a maze, here, which we built and then fell into and can't get out. In essence, VALIS selectively fires information to us which aids us in escaping from the maze, in finding the way out. It started back about two thousand years before Christ, in Mycenaean times or perhaps early Helladic. That's why the myths place the maze at Minos, on Crete. That's why you saw ancient Crete through the 1:.618034 doorway. We were great builders, but one day we decided to play a game.
We did it voluntarily; were we such good builders that we could build a maze with a way out but which constantly changed so that, despite the way out, in effect there was no way out for us because the maze -- this world -- was alive? To make the game into something real, into something more than an intellectual exercise, we elected to lose our exceptional faculties, to reduce us an entire level. This, unfortunately, included loss of memory -- loss of knowledge of our true origins. But worse than that -- and here is where we in a sense managed to defeat ourselves, to turn victory over to our servant, over to the maze we had built --We relinquished the third eye, our prime evolutionary attribute. It is the third eye which VALIS re-opens..Then it's the third eye that gets us back out of the maze…But since we no longer remembered that we had that ajna faculty, the eye of discernment, we could not go about seeking techniques for re-opening it. Something outside had to enter, something which we ourselves would be unable to build…"-VALIS
"In Greek mythology, the Labyrinth (Ancient Greek: Λαβύρινθος labúrinthos) was an elaborate, confusing structure designed and built by the legendary artificer Daedalus for King Minos of Crete at Knossos. Its function was to hold the Minotaur, the monster eventually killed by the hero Theseus. Daedalus had so cunningly made the Labyrinth that he could barely escape it after he built it."
Does the Greek Labyrinth myth symbolize us finding/fighting and conquering the Minotaur, our animal beast-like desires/influences?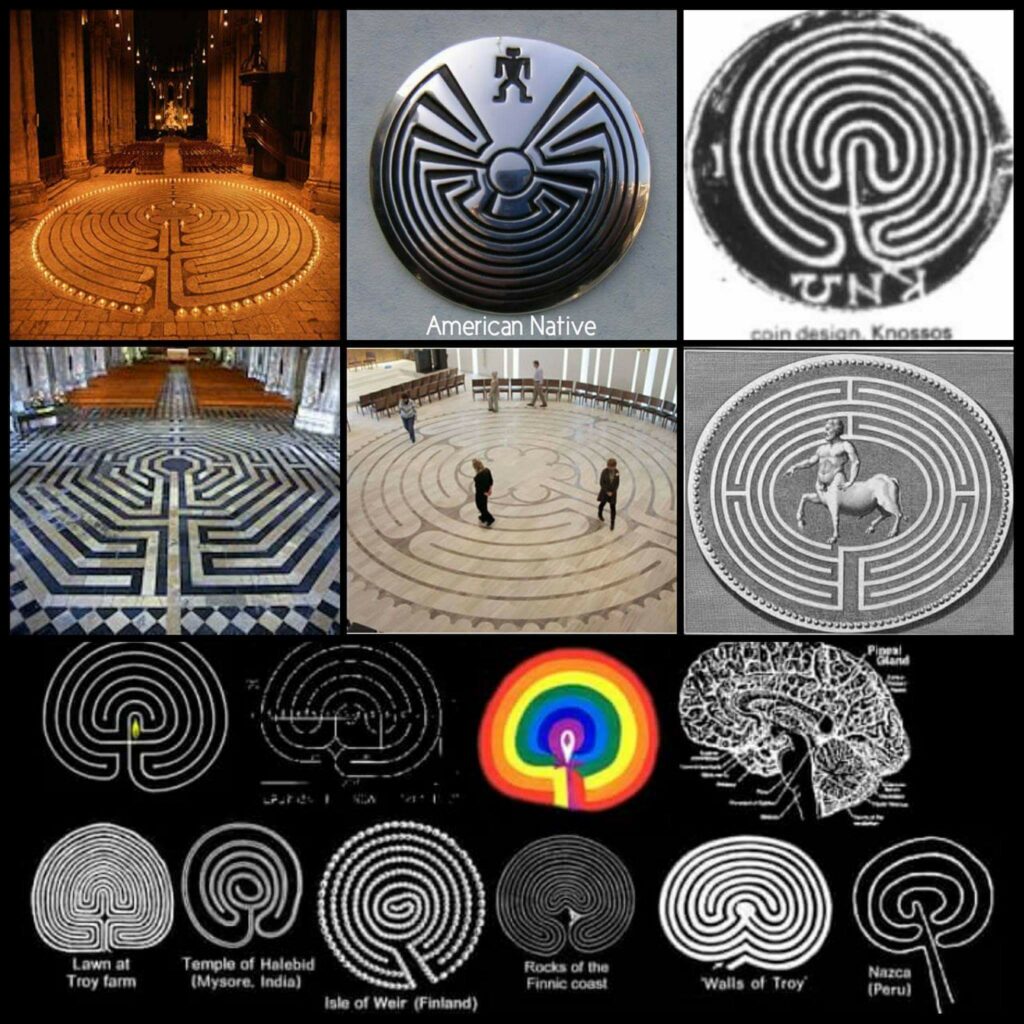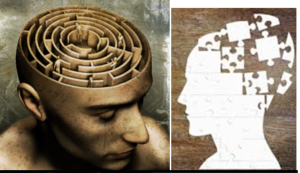 Already dead/already living in the afterlife
Are we already dead? Is this the afterlife?  Are we already in some version of hell or purgatory? What if life is death is death really life?
"To the occultist, birth is death and death is an awakening. The mystics of ancient days taught that to be born into the physical world was to enter a tomb, for no other plane of Nature is so unresponsive, so limited as the earth world. Time and distance were prison bars chaining the soul to narrow environments. Heat and cold tormented the soul, age deprived it of its faculties, and all man's life was but a preparation for death. As life is lived under the shadow of death, they taught that it is a mockery, a hollow thing, gilded to the careless eye but tarnished and worm-eaten upon close examination. The physical body became the sepulcher, the tomb, the place of burial, in which the spirit lay awaiting the day of liberation…" -Manly P Hall
What if we are already dead and this is the afterlife. Could it be the ultimate, mind-blowing twist is that we are already dead. Our reality is the after-life and we will live once again. This is a very interesting theory to think of and I will let readers elaborate on this.
"To die is to leave the "weird" experience of being human, and return to the "normal" experience of being eternal-consciousness."
If we are already dead then we truly have nothing to fear and should live like so.
A Birth
Are we being born collectively? Is our lives and reality the birth of something outside our comprehension? The birth of a collective consciousness? The birth of a god?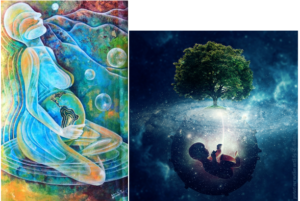 This may sound weird at first, the more you think about it the more interesting a theory it becomes. We could be collectively and individually experiencing birth pangs.  The archetypal mother earth could be giving birth to us, her baby, as we speak. Our collective consciousness and experience could be this baby experiencing birth.
"So what we're actually watching is this thing coming towards self-awareness and coherence in the same way that a foetus does. We haven't even been born yet. There are no adults on this planet. There's not one adult on this planet. Which explains a lot…"
"What if this little baby that is the universe; this little larvae that's approaching culmination, has had to go through these stages? Because everything does. If you want to get rid of war, how do you get rid of war? You inoculate yourself against war by having the worst fuckin' war you've ever had in your life. And everything after that's just an aftershock. We've done nothing worse than..."
Phylogeny recapitulates evolution:"But it's the idea that if you've got a fetus, it starts off.. like every living thing, it starts as a unicellular entity, it splits.. it becomes a lizard; it becomes a mammal; eventually it becomes a human." –Grant Morrison
Life After birth by Útmutató a Léleknek
In a mother's womb were two babies. One asked the other: "Do you believe in life after delivery?" The other replied, "Why, of course. There has to be something after delivery. Maybe we are here to prepare ourselves for what we will be later."
"Nonsense" said the first. "There is no life after delivery. What kind of life would that be?"
The second said, "I don't know, but there will be more light than here. Maybe we will walk with our legs and eat from our mouths. Maybe we will have other senses that we can't understand now."
The first replied, "That is absurd. Walking is impossible. And eating with our mouths? Ridiculous! The umbilical cord supplies nutrition and everything we need. But the umbilical cord is so short. Life after delivery is to be logically excluded."
The second insisted, "Well I think there is something and maybe it's different than it is here. Maybe we won't need this physical cord anymore."
The first replied, "Nonsense. And moreover if there is life, then why has no one ever come back from there? Delivery is the end of life, and in the after-delivery there is nothing but darkness and silence and oblivion. It takes us nowhere."
"Well, I don't know," said the second, "but certainly we will meet Mother and she will take care of us."
The first replied "Mother? You actually believe in Mother? That's laughable. If Mother exists then where is She now?"
The second said, "She is all around us. We are surrounded by her. We are of Her. It is in Her that we live. Without Her this world would not and could not exist."
Said the first: "Well I don't see Her, so it is only logical that She doesn't exist."
To which the second replied, "Sometimes, when you're in silence and you focus and you really listen, you can perceive Her presence, and you can hear Her loving voice, calling down from above."
Stanislav "Stan" Grof theory (Wiki)/Grant Morrison interpretation
BPM I: The Amniotic Universe
"The first state is oceanic bliss – which we're all familiar with, I'm sure….And that is the state of the baby in the womb, untouched – everything is provided for; everything is there; everything you need will turn up out of the blue." G Morrison
This is the original symbiotic unity of the fetus with the maternal organism Elements of this state can be accompanied with, or alternate with, experiences of a lack of boundaries and obstructions, such as the ocean and the cosmos. The extreme expression of the sacred and spiritual quality of BPM I is the experience of cosmic unity and the union is mystical.
BPM II: Cosmic Engulfment and No Exit
"Basic Perinatal Matrix 2 is a different thing. It's when the womb starts to turn a little toxic, and begins to suggest we're about to be expelled. And, y'know, we don't remember this stuff – what happened? What was the feeling of that fetus in there who suddenly thinks: "My entire universe has been overturned and I'm about to be shit out"?" G Morrison
This matrix starts with the onset of labor. The intrusion of chemicals and the pressures of labor change the situation in the womb, and "interrupt the fetus' blissful connection with the mother and alter its pristine universe." Accessing this layer gives rise to strong feeling of "no escape" When experiencing this level, the sense of loneliness and helplessness is overwhelming.
BPM III: The Death-Rebirth Struggle (We are here)
"Every image that he talks about: death camps, control, the idea of people.. babies trapped in tubes.. you'll recognize all this from The Matrix, as I said. Oil, mechanisms, machines that hate us; destructive technology.. it all happened. What if this little baby that is the universe; this little larvae that's approaching culmination, has had to go through these stages? Because everything does. If you want to get rid of war, how do you get rid of war? You inoculate yourself against war by having the worst fuckin' war you've ever had in your life. And everything after that's just an aftershock." G Morrison
This matrix is connected with the move of the fetus through the birth channel. It involves a struggle for survival. When experiencing this layer, strong aggression and demonic forces are encountered. Biographical memories associated with this matrix include struggles, fights, and adventurous activities.
BPM IV: The Death-Rebirth Experience
"which is kind of a release from tension; which is the birth process.
So I'm beginning to think.. as a society – and returning to the idea of ontogeny as history.. phylogeny,…"
This matrix is related to the stage of delivery, the actual birth of the child. The build up of tension, pain and anxiety is suddenly released. The symbolic counterpart is the Death-Rebirth Experience, in which the individual may have a strong feeling of impending catastrophe, and may be desperately struggling to stop this process. The transition from BPM III to BPM IV may involve a sense of total annihilation.
Eternal return/Reincarnation:  
"What has been will be again, what has been done will be done again; there is nothing new under the sun."-Bible
There are many interpretations of this. An interpretation of eternal return means we continue to return to the same life as reality collapses in on itself and then creates itself eternally. "All existence and energy has been recurring, and will continue to recur, in a self-similar form an infinite number of times across infinite time or space…people are predestined to continue repeating the same events over and over again….If space and time are infinite, then it follows logically that our existence must recur an infinite number of times."  Could this be why we feel déjà-vu, as we have been there and done that exact thing before?  Maybe it is like the movie Groundhogs Day except instead of being a day it is our entire life we repeat, until we become the best version of ourselves.  Maybe small things in our lives change based on the probability of choices we encounter. You can infer it as you like.
The Fifth World myth of Native and Meso-Americans says there has been four cycles of destruction and creation, us being in the fifth cycle of this. This could be viewed as us returning to different cultures/times but with a similar body and the same true-self. Cloud Atlas is a movie that portrays this possibility.
Reincarnation has many different interpretations and there is plenty written on the book from various perspectives. The premise of reincarnation is the "non-physical essence of a living being starts a new life in a different physical form or body after biological death." Some interpretations say there is an after-life where time is spent but others say the white light many see near death is just the exit of the birth canal into a new life.  Some say you can evolve/devolve into non-humans forms such as animals or beings more advanced than humans.  Like everything you can decide what is true and what is not.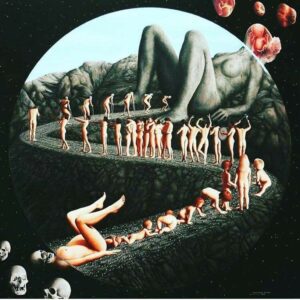 Reality Theories Conclusion
Maybe reality is combination of all these something so beyond our comprehension we lack the true words and understanding to interpret it. Either way we are here, now, experiencing whatever reality is. Most importantly what you make of reality is the reality you will have.
Create reality, shape reality, manipulate reality, change reality, live reality, and love reality. Make reality better.